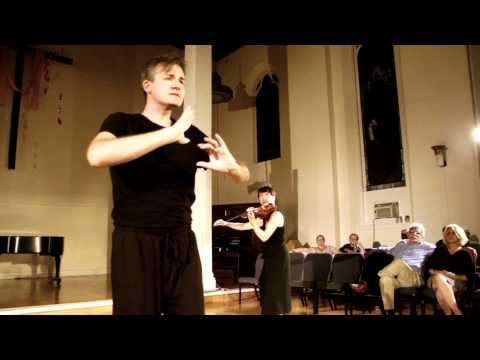 June 13 Performance at Mark Lamb Dance
Saturday, June 13, 2015
7:00 – 10:00 pm
Metro Baptist Church
410 West 40th street (between 9th–10th Avs)
A, C, E, 1, 2, 3, N, R, 7 to Times Sq 42nd St
$15 admission
Reservations: S7reservations@gmail.com
"On a String and a Prayer," a spirited evening of dance, music and storytelling.
This Saturday, the Salon will feature cellist Lynn Anderson, guitarist Tony Romano
and violinist, Helen Yee. The dancers and musicians will explore ideas that blur the lines between dancer and musician, and which comes first – movement or music? Other performers will include dancers and choreographers Rachel Nunez, Madison Krekel, Mark Lamb, Sarah Pope, and Jennifer Wilenta.
The evening features three sets interwoven with breaks for wine and homemade food, conversation and participation. Held in a church where "all are welcome", come experience the warm fellowship that makes Metro Baptist a "home" for Mark Lamb Dance, and a special place for all who enter.
Come and enjoy what The New York Times has called "a quintessential New York experience." Be a part of the party as a church just off Times Square transforms itself into an elegant setting for nourishing both the spirit and stomach.